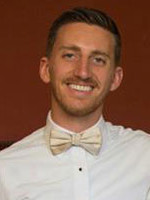 Steven Topham: Founder/Executive Director
Steven sees the world in frames-per-second and is the stop-motion mind behind Animate A Way. He is the lead classroom instructor and facilitates bringing our student's visions to life. He studied film and film theory at UC Santa Barbara and began making films during his senior year in 2006. He soon discovered the joy of animation by luck and hasn't looked back. Steven has always been civic minded through volunteer activities and through becoming an Eagle Scout. After several awards and over a dozen short films, he is glad to be fostering the creative abilities of our youth and helping them discover their voice. When not animating, he loves soccer, snowboarding and hanging out with his dog.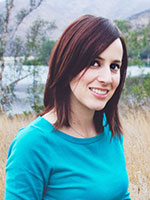 Norma Roth: President
Born in Mexicali, Mexico and a San Diego resident since 1996, Norma attended the University of Phoenix, where she studied Business Administration. In 2003 Norma got her P&C, Life & Health Insurance Licenses. Later in 2004, she obtained her Notary Public commission and her Variable products licenses. And in 2013 she obtained her Real Estate License. She is now a Real Estate Agent and prior to becoming an agent, Norma utilized her listening skills and dedication to thrive in the insurance and banking industries, where she earned several awards. Some of these awards were directly related to her involvement with the Hispanic community in San Diego. Her commitment and dedication has identified her as a top-flight banker. Family is priority for Norma. She is a Mother to a wonderful 6 year old boy and currently involved with the PTA at her son's school. In addition, she is part of the YMCA fundraising team for 2014. She is also a member of the Pacific Southwest Association of Realtors and a Rotarian. In her personal time, Norma enjoys spending time with her son Noah, traveling and photography.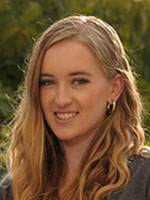 Karolina Rzadkowolska: Secretary
Karolina Rzadkowolska is a Project Coordinator at the University of San Diego, where she is also pursuing her MBA with an emphasis in social responsibility and nonprofit management. Previously she studied Art History and English at UCLA, before moving to beautiful San Diego to attain her Masters in English at San Diego State. Having spent many years in higher education and tutoring nonprofits, Karolina is happy to say that helping others is how she wants to spend her life's work. In her free time she enjoys cooking, reading, ballet, and the company of her lovely husband.