If you are in a dangerous situation, your best recourse is to seek help immediately.
Love can confuse us into seeing a harmful situation as harmless. The likelihood of an abuser abusing again, whether it be physical, emotional or financial, is very high. If you are in San Diego, we are lucky to have some of the best social services. There is always a way out.



If you need someone to talk to, we recommend Love is Respect.
If your situation is occurring right now, call 911.
If you are currently safe, but need to make a report, find the number for your local police.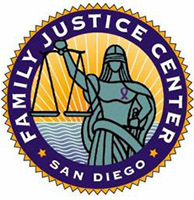 If you need a place to go, go to the San Diego Family Justice Center (SDFJC). The SDFJC is a first-of-its-kind institution that places all of the social services needed by abused women or men in one location. In a warm, comfortable, inviting and extremely safe environment, they offer medical, shelter, clothing, financial, legal and psychological services to those in need. If you find yourself in an abusive situation, the SDFJC will do everything possible to get you out of it.